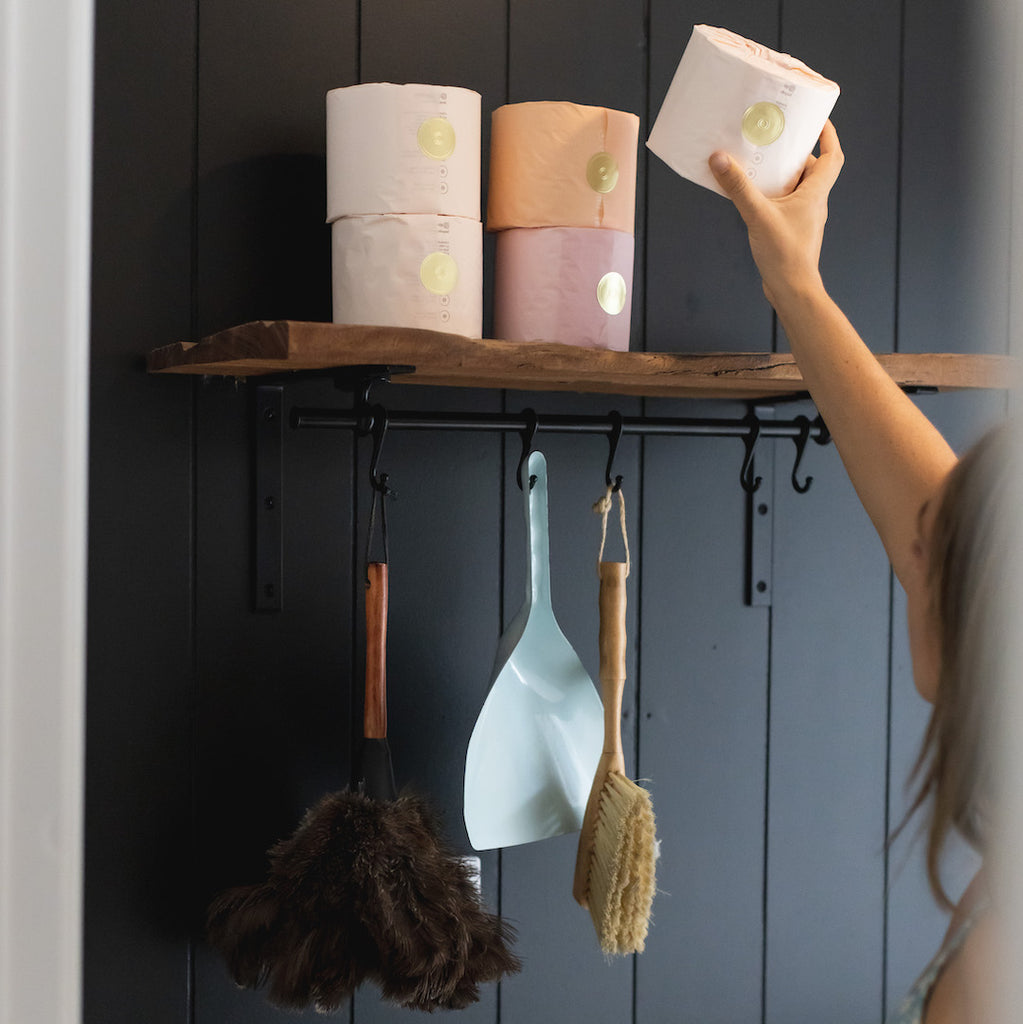 The mere mention of the word
vacay
can conjure up images and feelings of the perfect beach holiday. Warm sun. Salty air. Just the right amount of ocean breeze to rustle your hair. Obviously when we visited the
Vacay Co
for our latest photoshoot we had high expectations and this glorious gem did not disappoint.    
The luxury holiday home, centrally located on the pristine Sunshine Coast, consists of two dwellings. The Palm House boasts 3 queen sized bedrooms and a large open living area, all streaming with natural light to give you those authentic beach house vibes. The Palm House is a king sized loft. It contains natural timber and stone throughout, which strikes the perfect balance with the soft French linens and velvet sofa. 
The raw materials used throughout the house continue on into the bathroom. Yes, that's right, we always end up in the bathroom. Timber, marble, brass and concrete all work cohesively to remind you that you are definitely holidaying in luxury. You may also begin to wonder if it's time to renovate your bathroom at home.
Our Peekapoo
toilet paper
and
facial tissues
were definitely able to keep pace with those super luxe vibes. Sustainable facial tissues and toilet paper, with zero toxins, that can compliment flawless interior styling - tick, tick and tick. 
We recommend visiting the
Vacay Co
for yourself. Your high expectations will be abundantly satisfied. 
STAY IN TOUCH I
@PEEKAPOOPAPER