Bamboo Tissues now available!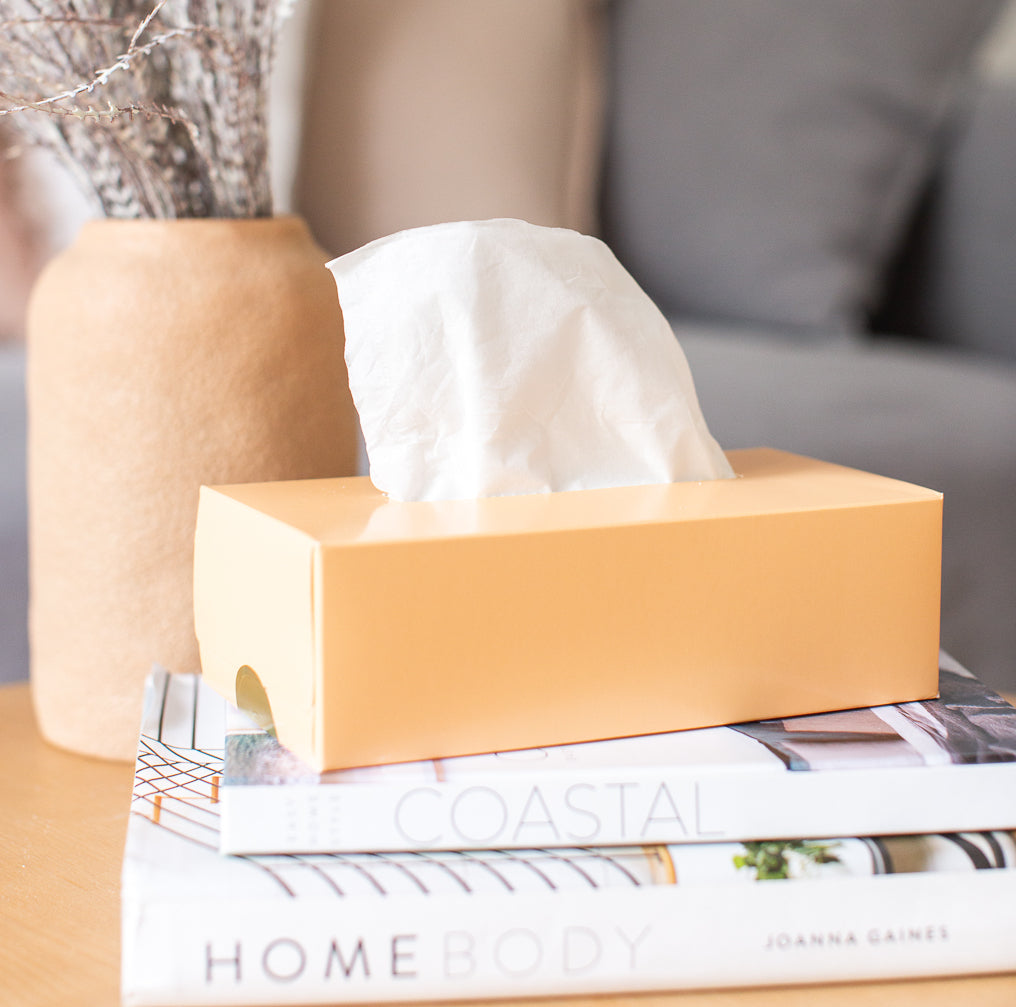 We love bamboo! So much so that we have expanded our range of bamboo products to include bamboo facial tissues, packaged in aesthetically pleasing warm tones to make your living space look beautiful!
Our bamboo facial tissues are soft & sustainable and each box comes with 12 individual tissue boxes in 4 colour-ways, (3 of each) Ivory, Peach, Yolk & Sunset

Why are Bamboo Tissues better?
Compared to conventional paper trees, Bamboo uses less water in the 'paper-making process' and it starts to regrow straight after it's been cut down with zero replanting. It's said to produce up to 35% more oxygen than trees and can absorb 12 tonnes of carbon dioxide per hectare per year. It's known to be the most sustainable product on earth. Go Bamboo!
You can shop our bamboo facial tissues HERE